Halloween Props and Supplies
Halloween is a really fun time of the year and particularly so for me in New England because the weather turns chilly, the leaves fall off the trees and autumn just rushes right in. It's a great time. But it is also fun because of all the creative projects that you can do revolving around the holiday.

From pumpkin carving to haunted houses, and of course all the creative costumes!

If you are looking for some creative projects to do for Halloween then I have some great ones right here for you!

If you are looking for kids halloween costumes and stuff Amazon.com has a great store for it right here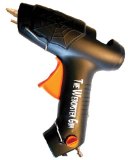 You might want to think about getting a cobweb gun. This one here is the exact one that I have used in some of my projects. They are a lot of fun, easy to use, and really set the mood for your Halloween display. (Be sure to get some extra refills)
The Shadows Edge 99000 Webcaster Trigger-Fed Cobweb Gun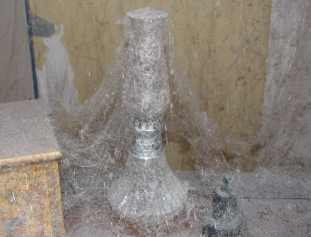 This picture shows how I went absolutely crazy with the cobweb gun for a project. Came out great.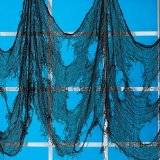 DELUXE HALLOWEEN BLACK CREEPY CLOTH - 4 Yds x 30" - **FACTORY SEALED**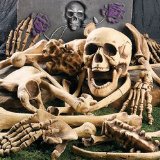 DELUXE HALLOWEEN BAG OF SKELETON BONES - FULL 28 PIECE SET - PERFECT FOR A HALLOWEEN GRAVEYARD or HAUNTED HOUSE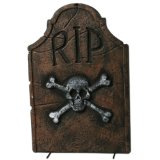 22" Skull and Crossbones RIP Tombstone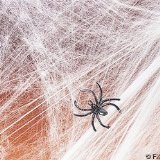 HALLOWEEN SPIDER WEBS & WEBBING + Spiders - FULL 12 Pack
Grim Reaper Holding Candle Lantern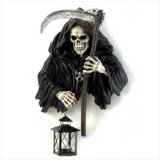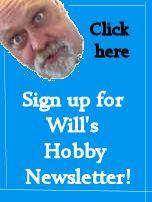 Do you like making projects and exploring a variety of hobbies?
Sign up for my free newsletter. I give you regular updates on hobbies and projects you can make. it is totally free and I don't share your email with anybody.