I have a youtube channel with over 700 Videos!


Hi, Thanks for visiting my website. My name is Will and if you have questions
or would like to
contribute projects or ideas you can contact me

Tatebanko Paper Dioramas
Here are some Tatebanko Paper Projects available on Amazon.com (If you came to this webpage directly from a search engine I also have some tatebanko projects that you can download and make yourself. This includes a video tutorial showing you how to make it.
Our Tatebanko Project on Amazon.com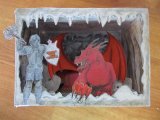 Available on Amazon.com here: Tatebanko Paper Diorama - Dragon's Lair
Tatebanko, or paper dioramas, often depict traditional scenic perspectives but can be used to create almost any amazing diorama. Uniquely combining two-dimensional materials to create and three-dimensional space, this ancient Japanese art and hobby originated in the Edo period (17th century) and remained popular into the 20th century before it was nearly forgotten. StormTheCastle.com has revived this wonderful pastime for your enjoyment! Enclosed in this package you will find everything you need to create your very own tatebanko box! This Tatebanko project is easy to make and looks spectacular. Picture a red dragon sleeping upon his treasure trove in its dark, deep lair with the remains of adventurers past scattered about the cave. Suddenly, it smells something... delicious-it smells a knight-our knight, bravely entering the lair where the awakened dragon is biding his time, waiting in the dark for a hero to emerge and rise to the challenge!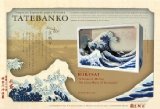 Paper diorama Kit - Tatebanko: Hokusai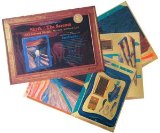 Edvard Munch the Scream DIY 3D Paper Craft Kit (Tatebanko Japanese Paper Art Diorama)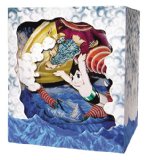 Astro Boy [Paper Craft Tatebanko]
I have a downloadable Tatebanko Diorama Kit that you can download, print and make
It has everything you need including instructions.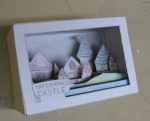 Tatebanko Castle - Paper Diorama
Tatebanko is the lost Japanese art of Paper Dioramas. I have a complete castle project that you can download, print up and make. Easy and fun paper project. The Tatebanko Castle