War of the Worlds Diorama - Redux
One of the things about dioramas that is the most beautiful is that it can invoke a feeling by depicting a scene. The scene could be imagined, could be real or it could be a mixture of both.

In the case of the War of the Worlds it is a wonderful imagining from a book.

Well, seeing as it is from a book what would be the most perfect place to display it? You guessed it! A bookstore.

Joseph contacted me about this update on his diorama and has included pictures on it at the bookstore. I absolutely love this. Feel a bit humbled by it. Maybe someday I will get one of my dioramas in a book store.
He tells us about this diorama:

Here are photos of my updated 54mm H.G.Wells, War of the Worlds diorama, (Version 3) that I currently have displayed in a local bookstore window in Jackson California.
It is now 8' x 2.5' and has approximately 45 hand painted 1890's British infantry figures plus 10 civilians, 3 martian figures, 7 Martian Tripods (including one downed & damaged, and the Martian cylinder that has opened up to allow humans to encounter the Martians for the first time.
The Martian figures that are coming out of the cylinder and the downed tripod are based on a 1890's book illustration. The martian tripods, are custom made and were modified from the earlier versions to add more tentacles and color.
The Bookstore is Hein & Co. Used Books & Vintage Books, located at 204 Main Street Jackson Ca. Their phone number is 209-223-9076. September is the 148th anniversary of H.G. Wells Birthday, so the diorama is well timed.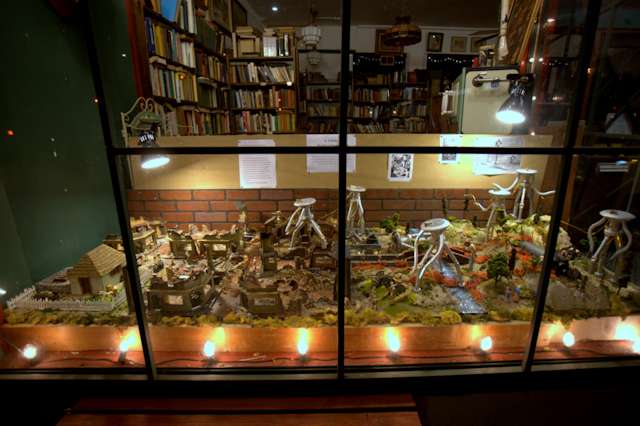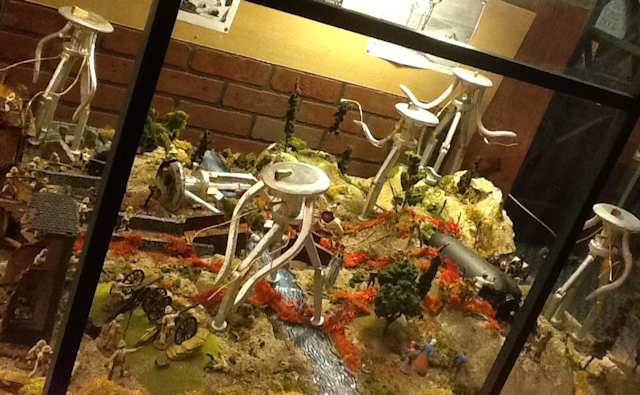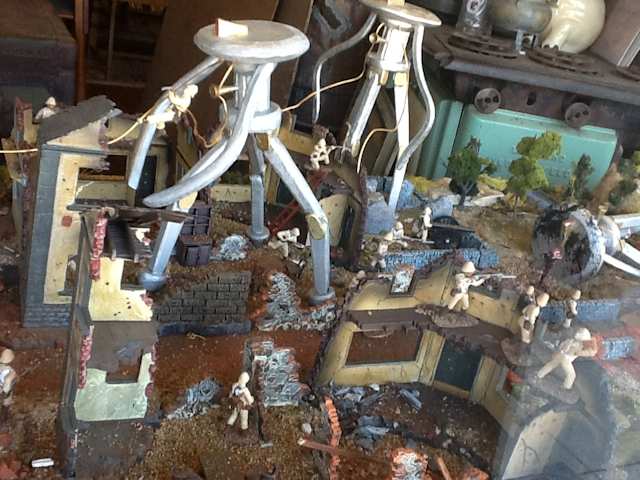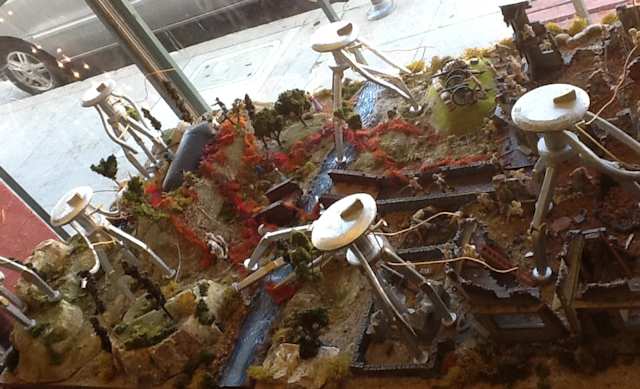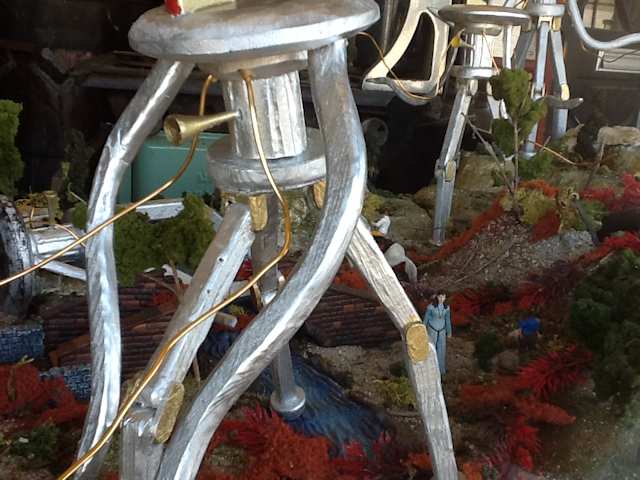 The Martian cylinder that has opened up to allow humans to encounter the Martians for the first time.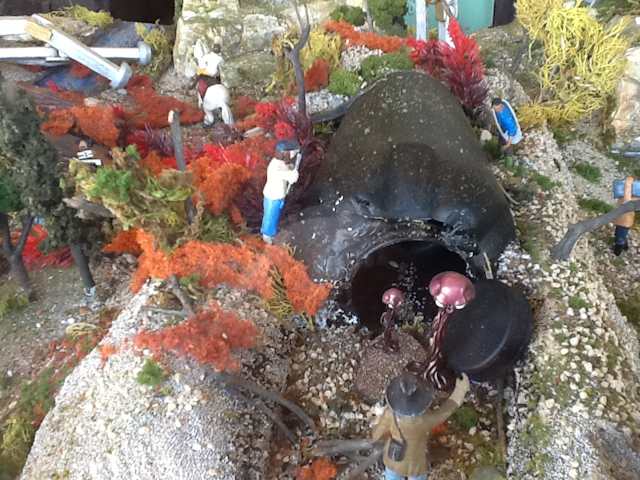 ---
Joseph's Book on Toy Castles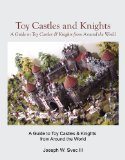 Toy Castles and Knights: A Guide to Toy Castles From Around the World
Relive the magic of your childhood Toy Castles & Toy Knights or discover them anew in this full-color photo-guide to over 101 Toy Castles & hundreds of Toy Knights from around the world.
Will's Book on Diorama Making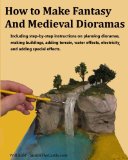 How to Make Fantasy and Medieval Dioramas
This books shows you how to make fantasy and medieval dioramas using many commonly available tools and materials. There are over 100 pictures and illustrations showing you how to make great dioramas in fantasy and medieval styles. Chapters include basics, water effects, terrain tips and special effects like electricity and small motors. Tutorials include how to use foam, plaster of paris and paper mache to make great looking dioramas.