Caernarven Paper Castle Diorama
I love this kind of paper project. And this is a pretty good one. It cost me eight dollars and you will get a good 10-20 hours of fun out of this. A little more if you make the diorama base like I have.

The castle itself is a complete project you buy in booklet form and amazon.com has this exact one if you want to give it a try. The link and more info is at the bottom of this page.

I also created a youtube video for this project which includes a short stop motion animation of me in the castle. That video is at the bottom of this page.
Here is a picture of the completed project.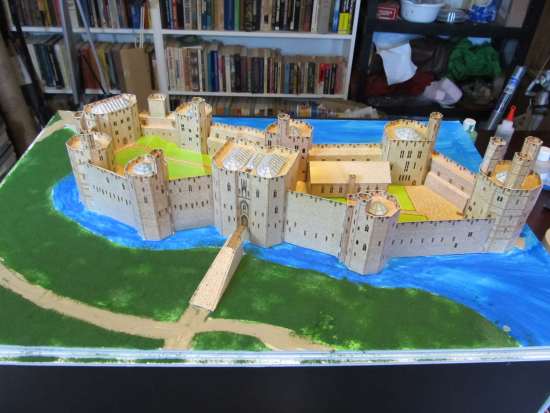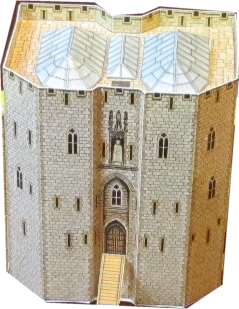 Building the paper castle is pretty easy and for the most part you build the towers and buildings separately like this one here. then you build the wall sections and attach them all together.
Some Tips on building the Castle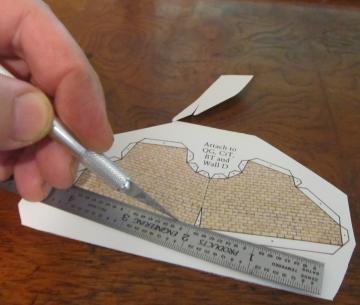 Of course you will be cutting out all the various shapes and pieces but you will also be doing a lot of folding of flaps and stuff like that. One great tip for you is to use some kind of a tool like an xacto knife to score the fold first. Then it will fold very cleanly and crisply. (You can use the cutting edge of the xacto or the blunt back edge of the blade.)
And- Notice that I am using a straight edge for this scoring. I recommend you use a straight edge as often as possible for both cutting and scoring.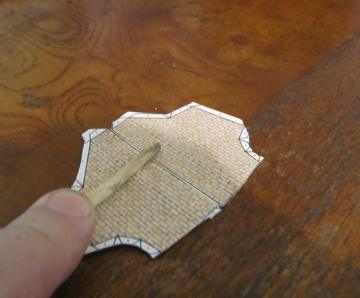 Another useful tip is to use some kind of tool like a burnishing tool a pencil or a chopstick to burnish the the pieces that have just been glued together. The picture shows two pieces I have just glued now I am rubbing them to get it nice and even and flat.
The Video
---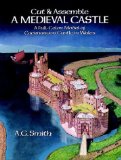 Cut & Assemble a Medieval Castle: A Full-Color Model of Caernarvon Castle in Wales
This is the exact kit that I use in this project.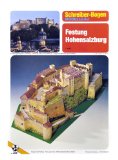 Schreiber-Bogen Hohensalzburg Castle Card Model
Hohensalzburg Castle is a castle in the Austrian city of Salzburg. It sits on Festungsberg hill. With a length of 250 meters and a width of 150 meters, it is one of the largest medieval castles in Europe. Construction of the fortress began in 1077 under Archbishop Gebhard von Helfenstein. . Tools needed to complete construction: mid-sized scissors, modeling knife, water-based glue, ruler or triangle, and modeling pins. Tools Not Included
I have lots more Paper Castles kits right here including the fantastic Schreiber Bogen castles.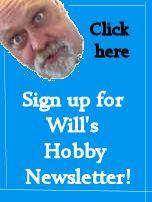 Do you like making projects and exploring a variety of hobbies?
Sign up for my free newsletter. I give you regular updates on hobbies and projects you can make. it is totally free and I don't share your email with anybody
A Note from Will: These Schreiber Bogen castles are supposed to be fantastic and a lot of work. I will be doing one or more of these.