I have a youtube channel with over 700 Videos!


Hi, Thanks for visiting my website. My name is Will and if you have questions
or would like to
contribute projects or ideas you can contact me

The Bar Code Neuschwanstein Castle!
Ok! I got an email from Kim who wanted to thank me for the Neuschnwanstein paper castle project I have here on the website. Its a downloadble project that you can print up and make. And it is a whole lot of fun. But Kim, and her friends Katie, Rachel, and Leah took it to a whole other level by decorating it with bar codes! Yes, and they even made little clay figures for it!

Wow, is that creative! I love it!

Anyway, here are some pictures of the projec they now keep in the office for people to look at and admire. And my thanks go out to them for sharing this with us.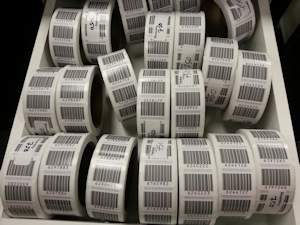 What do you do if you have thousands of stick on barcodes? You make a castle! That's what you do!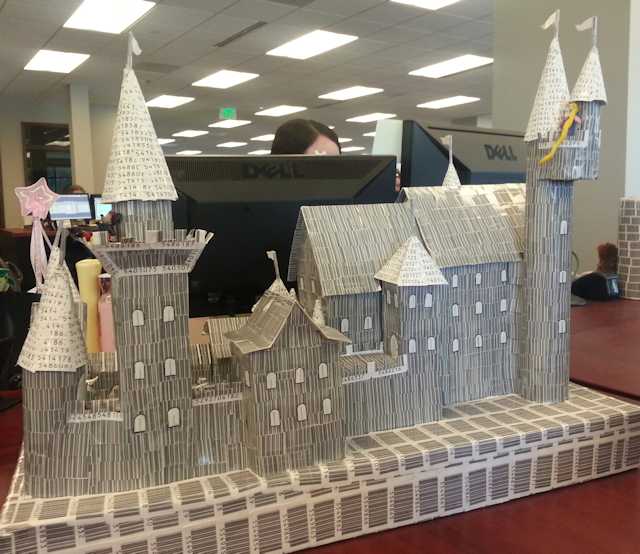 Note from Will: I really love how creative this project is! It turns wasted stickers into something beautiful! My favorite part is the cobblestones in the courtyard!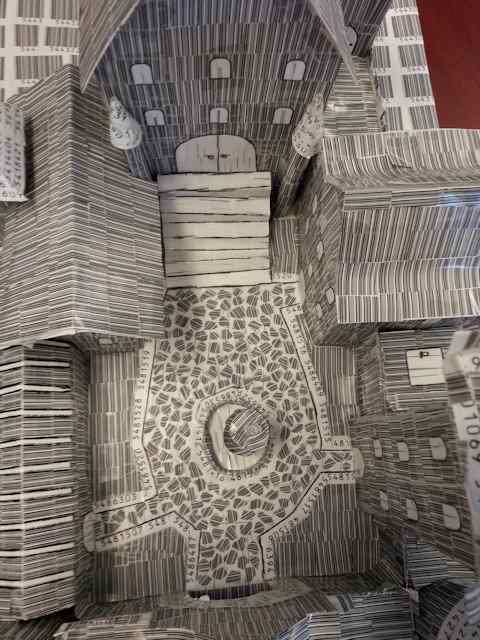 Here is the paper project from the kit before the barcoding.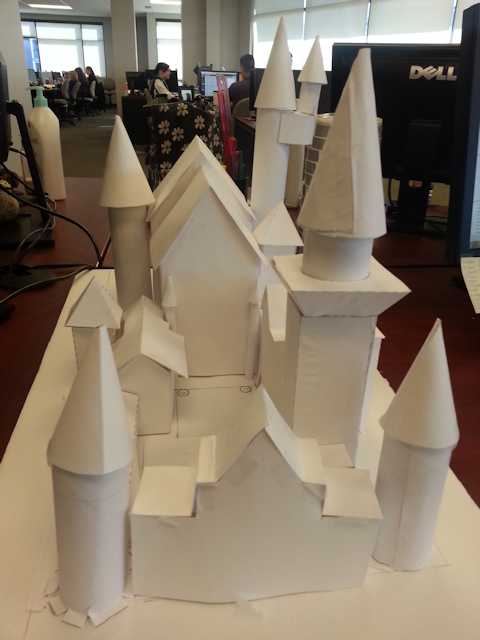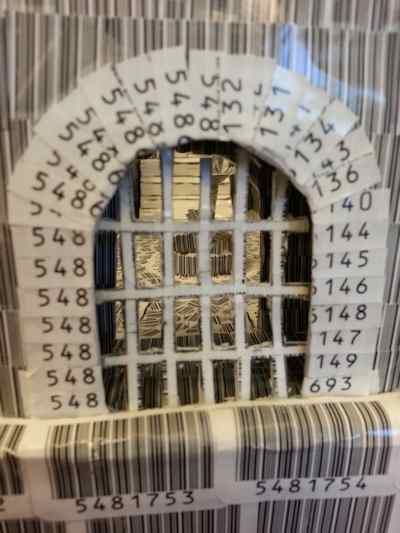 Here are the clay figurines.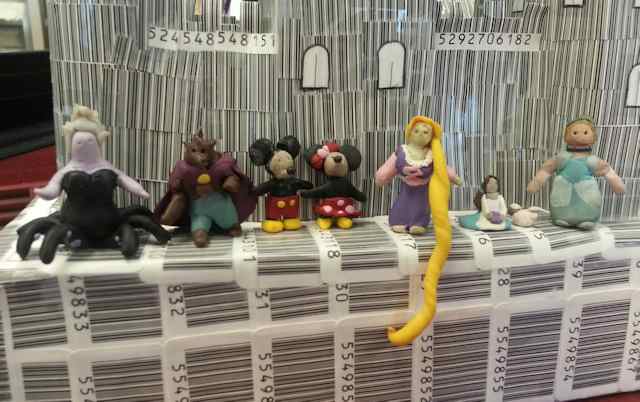 ---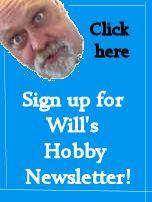 Do you like making projects and exploring a variety of hobbies?
Sign up for my free newsletter. I give you regular updates on hobbies and projects you can make. it is totally free and I don't share your email with anybody.