How To Make a Video Game - For Free!
---

Are you looking for a way to express your creativity? Wouldn't it be great to make your very own video game?
It could be anything you want. The only limit is your imagination and you don't need to know how to program. There is plenty of software available that will do that work for you. You can make your own video games! In the video game design section you can find lots of materials on designing, creating, and playing your own video games. You can also look through lots of books and find the one right for you.
With the software that is available today you can actually make your own first video game in less than an hour and without spending a penny. This first game will actually be only a single room but you will be encouraged by how easy the process is. And in the course of a week you can have a nice little three dimensional game much like Quake that you and your friends can enjoy.
Can you really Make a video game this easy?
Yes, it's true, and it can be done for free. Now the big thing about using modern software to make a video game is that even though you don't have to know how to program you still have to do the work. You have to actually design the game and build the world but this is something that you can with a little persistence get really good at.
What if before you start making games you still want to learn a little more
I have a lot of articles on this site that are about video game making. Articles like what software you should use, how you can prepare for a career and what books should you get. So if you want to explore a little bit before you dig right into the mechanics of making a game then check out my article list toward the bottom of this page.
Ever thought about getting a complete degree online in video game design or art? There are quite a few options available to you in online schools and I have sorted through a lot of them. Online degree programs in video game design and art
Looking for an easy way to make browser based games? You might want to check out a program called Construct2. It's easy to use and you don't need to learn how to program. I have more information including an overview and screenshots right here: Make browser based games with Construct2
NEW TUTORIAL: How to make money playing video games without spending a nickel. I have put together the real deal that will show you how to take your video game playing skills and knowledge and turn it into something that makes you money. I'm not selling you an ebook here. This is the real deal and it involves work but how can playing a video game really be considered work?
---
USE Genesis 3D To make a great First Person Dungeon Adventure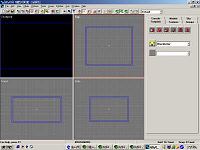 Tutorial for Beginners - Actually make your first game world
If you are ready to start making a video game I have a tutorial that will get you going. It shows you where to download the free software and takes you through all the first steps of creating a game. By the end of the tutorial you will have a room you can walk around in The Make a video game design tutorial for beginners This tutorial uses the free Genesis 3D Software program.
Use The Reality Factory Game Engine - The Reality Factory is a software program that is designed on top of the Genesis 3d Game Engine. It has a lot of nice enhancements and is easier to use.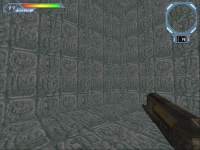 The New tutorial - I am working on a New tutorial (it is complete! July 08) that Uses the Reality Factory Game Development software. Like the genesis 3d Software it is totally free and it actually uses the Genesis 3d Engine at its core. this software is pretty Cool! This tutorial has just begun but if you want to use reality factoy you can check it out here. This screenshot shows the single room I made within my first half hour. This tutorial is complete and free. I recommend you use this program rather than the reality factory it is newer and more stable with new computers. . Reality Factory Make a video game tutorial
Use Milkshape to make your own game models - Milkshape is perfectly tuned to work with Genesis 3d and Reality factory. It is a program you have to purchase but it has a 30 day free trial that will get you started making making models for your video games.
The Milkshape Tutorial (note to return visitors: I have posted two new milkshape lessons on March 24, 2009) They are lessons 19 and 19b.
New Tutorial on My new make-video-games.com website (FPS Creator software)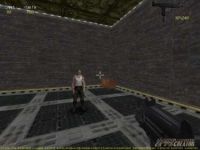 FPS Creator - This software allows you to make your first simple game in less than a minute.
FPS creator is a complete game making system that is almost all drag and drop. It makes first person shooters and is very easy to use. You have to buy the software but they have a free 30 day trial period that allows you to see if you like it. Check it out here: FPS Creator tutorial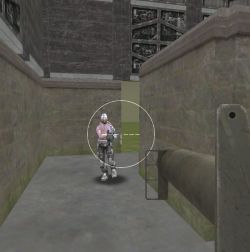 New Tutorial on Video Game Design with a video Walk-thru explaining concepts of good design. This is about a game I created called "Escape" and it shows you some of the important concepts of playability; things like color as a psychological tool, getting the player to use the environment, and understanding tasks to improve game play. Along with this tutorial is a video of me playing the game and showing you the concepts in action.
Looking for a Book?
I have selected some of the best video game books for you. There are books that require no programming skill, books on graphic skills, design, world building and more
Have Questions about how to make a video game?
-Video game making for beginners FAQ.
---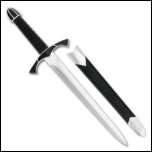 The Armory - Information and pictures about Medieval weapons from swords, halberds, siege engines, claymore, daggers and more - The armory of medieval weapons Designing todays video game means lots of interesting weapons.
---

Amazon.com has lots of great books on programming video games. Check it out. This link will take you directly to their section on Programming.Books on Programming
Amazon.com Best selling books on Game Develoment. Go directly to the list of top sellers.Top Selling Game Development Books
Tutorials and Tips on Game Making
If you are looking for a book or software on the subject of video game design you should check out Amazon.com. They have everything you could need.