I have a youtube channel with over 750 Videos!


Hi, Thanks for visiting my website. My name is Will and if you have questions
or would like to
contribute projects or ideas you can contact me

Building a Jig for your stop motion animation project
| | |
| --- | --- |
| | If you have watched stop motion animations you know that good ones are seemless and bad ones tend to jumpy and erratic. When you are doing an animation project over the course of time - maybe days, weeks or even months you have to create some kind of a solid jig so you can take a reliable picture every time. This video shows you a jig I made to keep my pictures steady over the course of months. |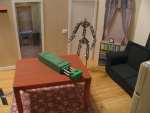 Making a Miniature Set for a Stop Motion Animation I created a complete one room set with furniture to shoot a video sequence for the DragonSlayer series of Videos. This is a tutorial showing you how I made it and how you can put together a good looking miniature set cheaply and easily. Making a Miniature Set for your animation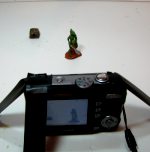 The Fast Easy Guide to Make an Animation If you are an absolute beginner to animation and want to know how it is done I have a tutorial here that shows you how to make one and explains all the important things you need to know. You can have your first animation done in half an hour. And you probably have software already on your computer that you can use. How to make animation
---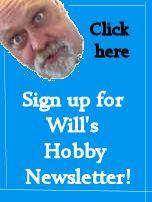 Do you like making projects and exploring a variety of hobbies?
Sign up for my free newsletter. I give you regular updates on hobbies and projects you can make. it is totally free and I don't share your email with anybody.