I have a youtube channel with over 700 Videos!

Hi, Thanks for visiting my website. My name is Will and if you have questions
or would like to
contribute projects or ideas you can contact me

Make a Rapunzel Paper Diorama (tatebanko)
Thanks for coming over from youtube. Will is working on this tutorial right now. But the template is ready for download right here:

The Rapunzel Paper Diorama Template

This project also comes with a video. It is at the bottom of the page.

Will has a youtube channel with over 700 videos on projects you can make. Check it out right here

About Rapunzel, the flower and Grimm's Fairy Tales:
The "Rapunzel" plant is a flowering plant with beautiful purple colored blossoms. In english it is called "Rampion" or "Rampion Bellflower". The official name for it is Campanula rapunculus.
Note from Will: The tatebanko box can stand as it's own project. So you can always make the box and use it for a scene that you want! Create your own scene in the box. I also have ten other tatebanko projects you might want to check out. Here are a couple of links for you. The first is if you would like to grow your own Rapunzel. The second is for a popular leather-bound version of Grimm's Fairy Tales.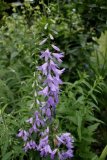 Rapunzel Seeds (Rampion Bellflower)
All our plants are organically grown; Campanula Rapunculoides with drooping blue-violet starry bells, flower in long succession on graceful stems, which spread freely by running roots. If you want to add color to a wild areas this the one. Blooms early summer and lasts a while. Grows12-18"tall in full sun or part shade. Perennial in zones 3-9..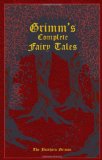 They are the stories we've known since we were children. Rapunzel . Hansel and Gretel . Cinderella . Sleeping Beauty . But the works originally collected by the Brothers Grimm in the early 1800s are not necessarily the versions we heard before bedtime. They're darker and often don't end very happily-but they're often far more interesting.

This elegant edition of Grimm's Complete Fairy Tales includes all our cherished favorites- Snow White , Rumpelstiltskin , Little Red Cap , and many more-in their original versions. With specially designed end papers, a genuine leather cover, and other enhancements, it's the perfect gift for anyone looking to build a complete home library.
---
Earn a Certificate of Contribution!
If you make this project email me a picture! I will email you a certificate of contribution from stormthecastle.com You can print it up and hang it on the wall.
Materials and Tools:
If you don't have card stock or index paper: use cereal box, poster board or two manila folders
Glue stick or some kind of glue that is good for paper
Scissors
1 paper towel cardboard tube (optional
Colored pencils or markers optional if you want to brighten up the colors
Two rulers or straight edges to make the paper folds
Would you consider a donation of $1 to support my work? Paypal makes it very easy and safe. Click here to donate $1 - Every little bit helps Will to keep making great tutorials and templates. Thanks!

Ok, we can get started making it or you can also watch the video tutorial below
Watch the video here:
---
---
---
Do you like making projects and explor ing a variety of hobbies?
Sign up for my free newsletter. I give you regular updates on hobbies and projects you can make. it is totally free and I don't share your email with anybody.