I have a youtube channel with over 700 Videos!


Hi, Thanks for visiting my website. My name is Will and if you have questions
or would like to
contribute projects or ideas you can contact me

A Lord of the Rings Chess Set
Here is a hand made Lord of the Rings Chess set made by Floyd. He used a series of Prince August molds to make the pieces. You can check out the molds here.

And he has his own website devoted to miniatures! You can check it out here: Floyd's Miniatures . I love the first picture on the site!

Here is what Floyd has to say about making this set:

I have some attached photos of a Middle Earth themed chess set I made for my six year old son, Spencer. This was achieved through the use of your 25mm fantasy molds. My son absolutely loves the set and wants to play it every night! The "Forces of Evil" side consist of orcs, goblin wolf riders, two giant spiders (the only non-Prince August figures that I used). The "Forces of Good" side consist of dwarves, barbarians, an elf, and a mounted knight. Feel free to post the photos in your gallery if you would like.

The wooden case for the set I bought at a craft store. I decorated the wooden box by free hand drawing a map that was in "The Hobbit" book and then wood burning it on the box. I used "pluck foam" to put in the case to protect the miniatures.

You can check out my tutorials on making rubber molds here

This is the completed chess set.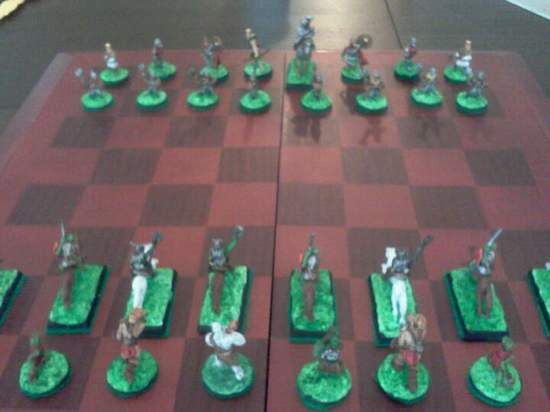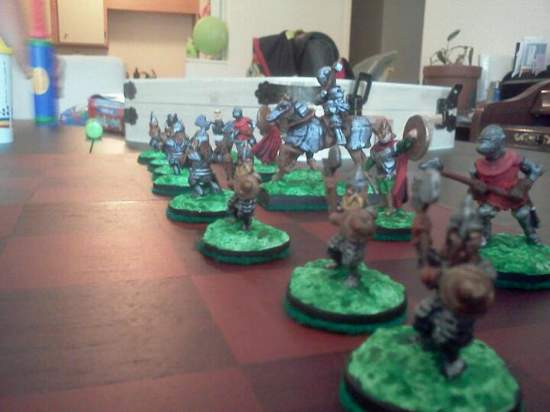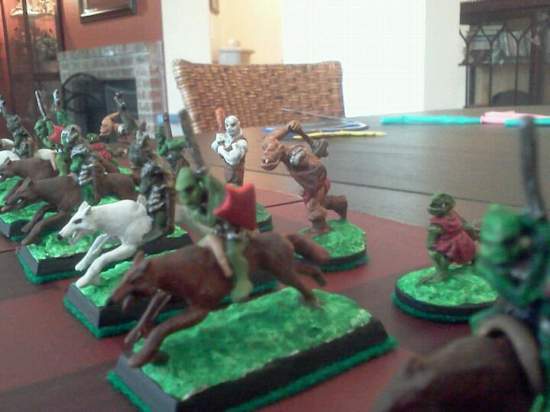 And here is the case.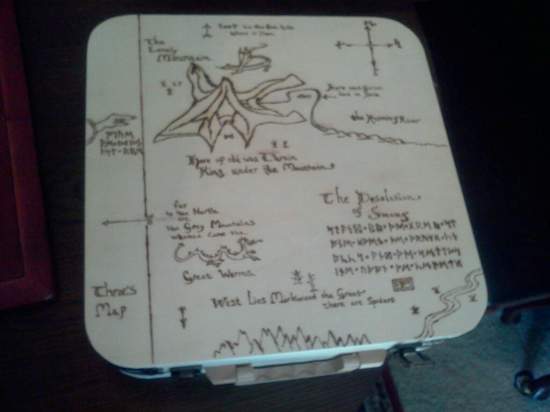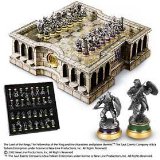 The Lord of the Rings Collector's Chess Set
The 32 playing pieces are precise miniature sculptures in fine pewter of the actual cast members and each likeness is so realistic-they were personally approved by the individual actor.
An ancient map of Middle-earth is mounted below the playing surface, and the base features actual images of the memorable characters and scenes from the thrilling New Line Cinema motion picture.
Board measures 15" by 15".
Officially authorized by Warner Brothers.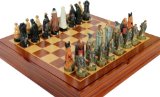 Lord of the Rings Chess Set with resin pieces
Resin Pieces
Themed after the Lord of the Rings
Board Measures 14 1/2 inches by 14/ 1/2 inches.
Playing Surface Measures 11 x 11 inches
Great gift for any occasion
---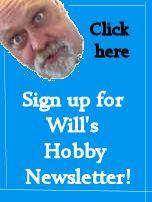 Do you like making projects and exploring a variety of hobbies?
Sign up for my free newsletter. I give you regular updates on hobbies and projects you can make. it is totally free and I don't share your email with anybody.