Will's Obsessions
| | |
| --- | --- |
| | I have a whole lot of projects here on my website and on my other websites. And you probably have figured out that I am obsessed with a lot of different subjects, hobbies, and topics. But this page isn't really about all that (that's what the whole website is for) This page entitled "Obsessions" is a listing of some of the more popular projects that are on-going. I guess you could call the obsessions. If you are looking for an update on a particular project or a particular subject this is the place where I list how to find them. |
The Creativity of it - Creativity is a subject that I am intensely interested in. And I often give thought to a project I am working on and how I came to the various aspects of it. The creativity of it is a section of my website that explains the creative process I went through as I developed a project. Check it out here. There is some insight :)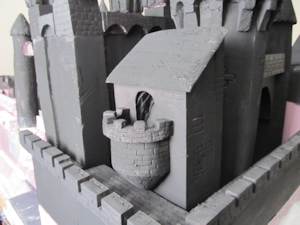 The Storm The Castle Diorama - This is a big seven foot diorama that is a castle siege scene. Long term project and I have been at it since March of 2013 You can track the progress and learn lots of castle making/diorama making techniques along with this diorama. The Storm The Castle diorama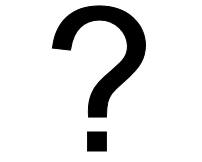 The Wizard's Lair - This is a big project that I started working on in Jan of 2015. I have put a lot of work into it and it is coming along very nicely. Progress pics and info right here.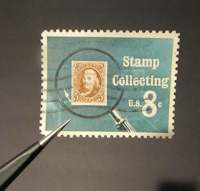 Stamp Collecting - When I was a teenager I loved stamp collecting. I put it aside for all of my adult life. I finally returned to it after many many years. Check out the new Stamp collecting section of my website here.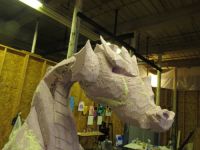 The Foam Dragon Project - This is the foam dragon project. It is a particular obsession of mine! You probably know that I do a lot of dragonslayer projects. And to date I never actually had a dragon! Well, That problem is being solved. I commissioned an artist to carve me a big foam dragon! His name is Ryan Mulhall and my thanks go to him for the terrific job he has done with this!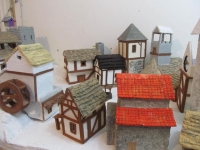 The Medieval Village Diorama - ( I have just started this new diorama series) and I am really excited about it. This is going to be a complete medieval village. The series will include tutorials on how to make all kinds of medieval things including the buildings. The Medieval Village Diorama I have quite a bit of this project done.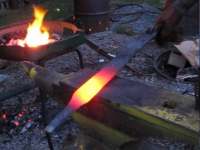 Forging a sword in the backyard - ( It is something that I have always wanted to do, forge a sword. The sword has been completed 100%. You can see info, pictures and watch vids of me forging it. Forging a sword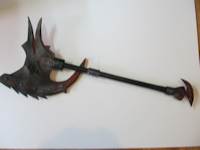 Skyrim Gear - I love skyrim and have made a whole lot of the gear! Check it out here. Daedric swords, daggers, iron helmet, wabback and a whole lot more.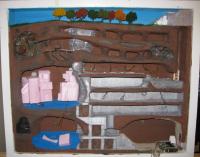 Wall Diorama - Video tutorials on my progress with the wall diorama. If you are a diorama maker you are probably following along with the progress on this project. It is coming along nicely and I have a whole lot of stuff done. You can watch the various tutorials here: The Fantasy Wall Diorama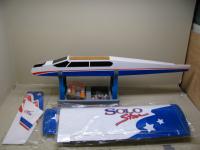 The RC Airplane Project - This is a four foot long wooden airplane project. I have currently just started on this project and it will be a series of videos and tutorials. The gas powered RC airplane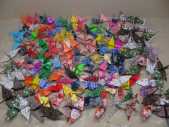 1,000 Origami Cranes - This is a fun project; An ancient legend says that if youo fold 1,000 origami cranes you will be granted a wish and good luck will come to you. You can check on my progress here: 1,000 Origami Cranes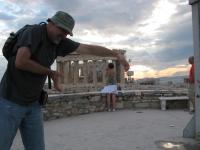 World Travel - I am really passionate about world travel. I will be posting information, pictures and videos of my travels both past, present and future.This section has started right here
Greece- Japan - Mexico -Germany - Spain - France - Egypt - India - Ireland - and more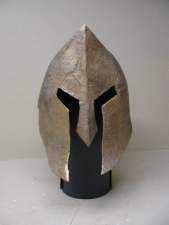 Spartan Weapons and Armor - This is a series of cardboard and Paper Mache projects that I have been doing. So far I have everything made except for the chest piece. That will be coming soon. Here are the pieces: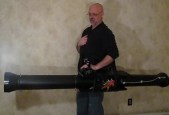 The DragonSlayer Series of Videos - This is a just for fun series of projects and videos. There is a dragon that has been pestering the local village and I am trying to bring him down. But every weapon I make is not powerful enough so I keep making bigger and more powerful weapons. So far I have the Dragonslayer 1, 2, and 3.
The DragonSlayer Series of Projects
Cardboard Weapons and Armor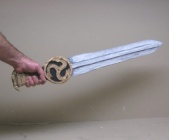 I have been making all kinds of weapons and armor and here is a link to the page with all of them. And here is a list:
the spartan armor & weapons
Medieval Flail
Death Scythe from Dante's Inferno
Clash of the Titans Perseus Sword
Miniature wooden dagger
Cardboard Katana
Cardboard Shield
4 Cardboard swords
Siege Engines - This is a subject that I have been having a lot of fun with and I have a whole series of tutorials to show you how to make all kinds of siege engines in all different shapes and sizes. Almost all of this stuff is located in two sections of my website: The Catapults and The Trebuchets And I have more siege engines coming.
Here is a listing of the Siege Engine Projects in no particular order:
Mead Making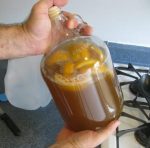 This is one of my favorite hobbies. I have a whole series of tutorials, lessons and information about the ancient art of mead making, including over 20 youtube videos. It's all here: How to make mead
Beekeeping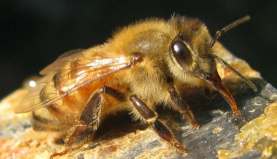 I have a couple of hives and I absolutely love caring for them, harvesting honey and all the other things that go along with caring for bees and beehives. And of course there is nothing more rewarding than making my own mead from my own honey!!! Beekeeping Lots of information and tutorials about this ancient pursuit.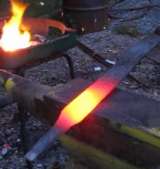 Blacksmithing I am really passionate about the art of blacksmithing. I have a whole lot of different projects and tutorials on the subject incuding how to make your own backyard forge and how to forge a sword. Blacksmithing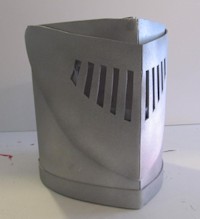 The Foam Armor Series - Took me a while but I got through the complete set of knight's armor using craft foam.
The pieces include Helmet, chest piece, gauntlets, vambraces, sabatons, greaves and cuisses. Check out all the tutorials here.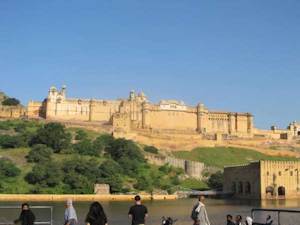 Medieval Castles - You could probably figure I have an obsession with castles. My website is after all Storm The Castle dot com. I have done some travel and visited some castles. You can check out pictures, essays, articles and information about them here. I have so much about them that I made a sub website of this one. Medieval Castles
---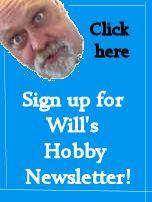 Do you like making projects and exploring a variety of hobbies?
Sign up for my free newsletter. I give you regular updates on hobbies and projects you can make. it is totally free and I don't share your email with anybody.