Metal Earth Taj Mahal
Metal Earth makes a series of wonderful miniature metal kits of various famous buildings and landmarks. They of course have a miniature Taj Mahal. In this tutorial we do an overview of the kit, how you make something like this and where you can get one.

I also have a video tutorial on this project at the bottom of the page.

Will has a youtube channel with over 600 videos on projects you can make. Check it out right here

You can buy this Metal Earth Taj Mahal on Amazon.com:
ICONX - 3D Metal Model Kits Taj Mahal
The completed project installed on a little diorama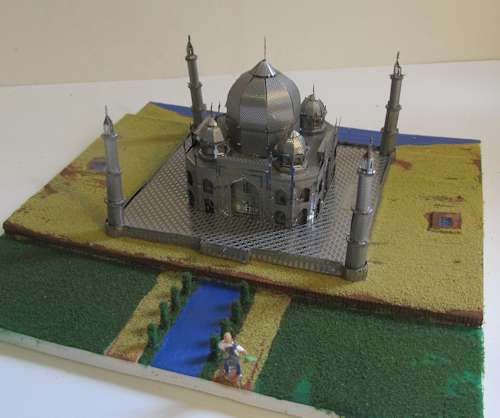 Earn a Certificate of Contribution!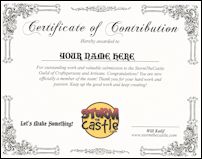 If you make this project email me a picture! I will email you a certificate of contribution from stormthecastle.com You can print it up and hang it on the wall.
We ended up having a little bit of extra fun with this miniature Taj Mahal. This is a picture of me at the Taj. So we ended up making a miniature me and placed it at the miniature Taj.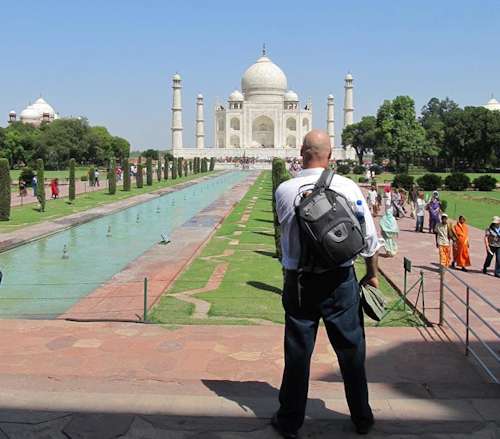 Want to watch a video of my trip to India? It includes footage of the Taj Mahal and more. Check it out Here: Will in India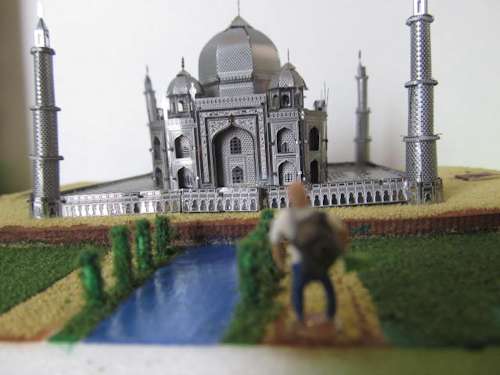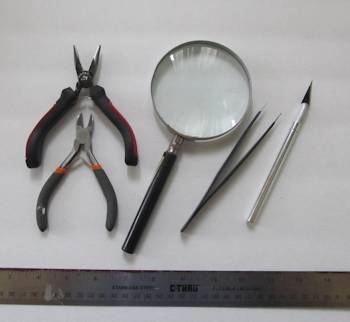 Here are some suggested tools. Including some small cutters and pliers, tweezers, an x-acto knife, a magnifying glass and a ruler. The ruler is to help you make nice straight folds in the metal pieces.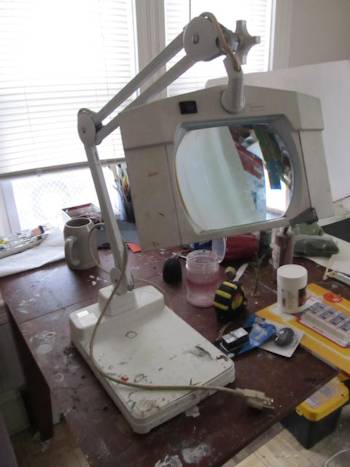 I also used a magnifying lamp. Really came in handy for me. This is a small model and this hands free magnifer with light made a big difference.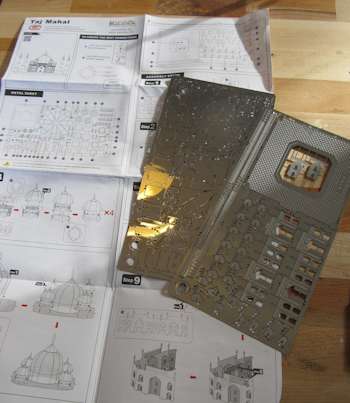 The kit is very straight forward. You get a set of instructions and the sheets of laser cut parts.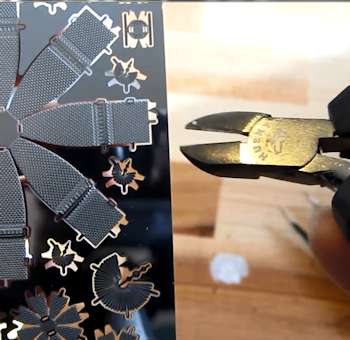 The assembly process is very straight forward. You remove various pieces from the sheets.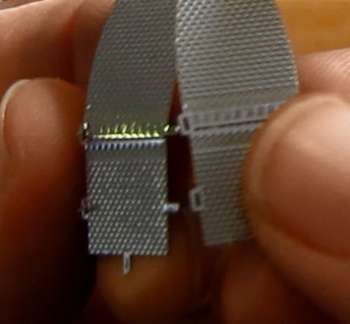 And assemble the pieces together by inserting tabs into slots then either twisting the tabs or folding them over.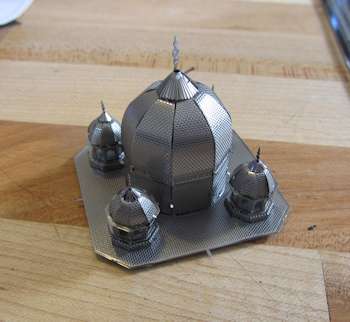 You end up building various sub assemblies like this. Then you assemble the sub assemblies into the whole model.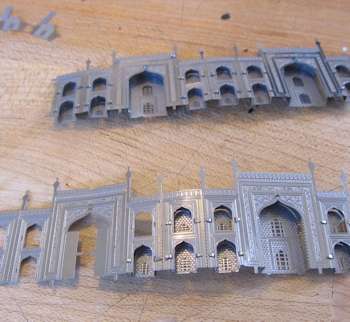 Here are a couple more sub-assemblies. For the most part these two pieces are composed of installing the various windows and doors.
Here is the completed project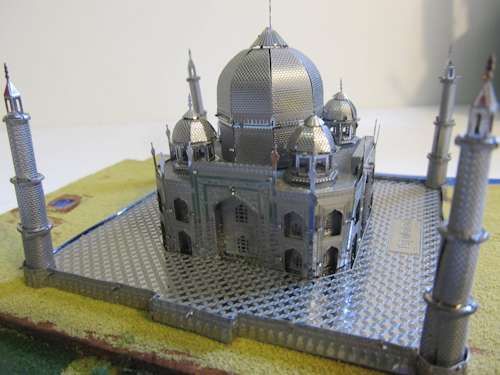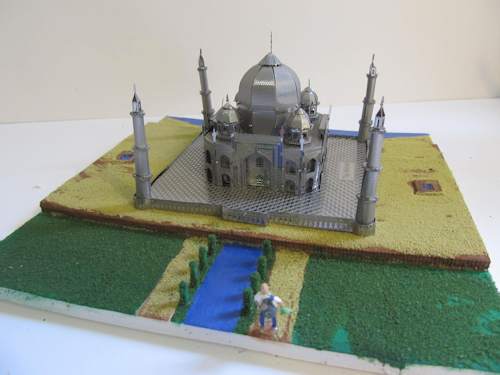 Watch the Video Here
---
---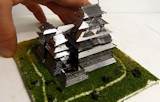 Make a Metal Earth Himeji Castle
Fun little metal kit you can buy. It is a replica of Himeji Castle in Japan. Make a Miniature Himeji Castle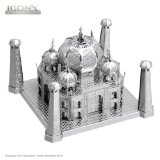 ICONX - 3D Metal Model Kits Taj Mahal
Located in Agra, Utar Pradesh, India, the Taj Mahal was built by Mughal emperor Shah Jahan in memory of his third wife, Mumtaz Mahal. A white marble mausoleum, it is widely recognized as the "jewel of Muslim art in India and one of the universally admired masterpieces of the world's heritage." Construction began around 1632 and was completed around 1653, and in 1983, the Taj Mahal became recognized as a UNESCO World Heritage Site. It is also regarded as the finest example of Mughal architecture, a style that combines elements from Islamic, Persian, Ottoman Turkish and Indian architectural styles. Its white, domed marble mausoleum is easily recognizable by most people. ICONX metal models are small-scale replicas of the real thing. Each models pieces are supplied on sheets of laser cut steel, and have no need for gluing at all. ICONX models are bigger than Metal Earth series, allowing them to feature more intricate details on each piece.
---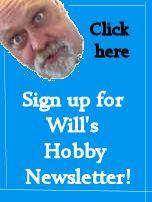 Do you like making projects and exploring a variety of hobbies?
Sign up for my free newsletter. I give you regular updates on hobbies and projects you can make. it is totally free and I don't share your email with anybody.