I have a youtube channel with over 700 Videos!


Hi, Thanks for visiting my website. My name is Will and if you have questions
or would like to
contribute projects or ideas you can contact me

Make Sauron's Mace from Lord of the Rings
Here's another project from J.R.R. Tolkein's Lord of the Rings. For this tutorial we are going to make Sauron's Mace out of foam board and some other easy to find materials. To make it easy for you we have provided a template to print up and use here: template

I also have a video tutorial on this project at the bottom of the page.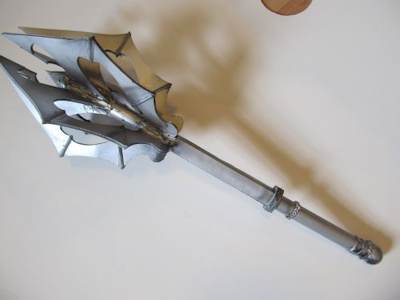 Materials:
Broomstick
Ping pong ball or newspaper
Foam Board
Exacto knife
Glue gun
Paint
Cereal Box
Masking Tape
Scissors
Linen Chord(Leather cord, a shoe lace, or hemp will work)
Ruler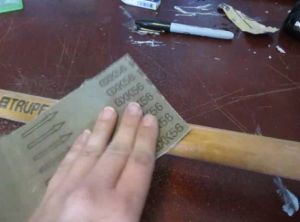 First, start by cutting off a length of broomstick that is roughly 24in. If you are using a broom handle that is glossed take some time to sand this off. The gloss will make it difficult to paint.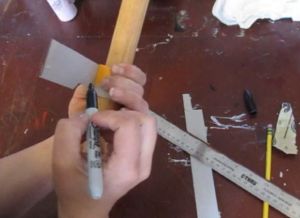 Measure the circumference of the broomstick by wrapping a piece of paper around it and marking where both sides meet.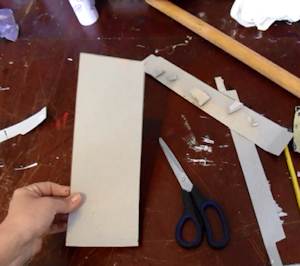 Using your cereal box cut a long strip that is as wide as the circumference of the broom.
Score this evenly into 4 strips and fold this piece.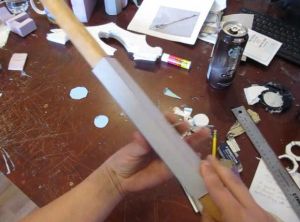 Wrap the piece of cereal box you just cut out around the middle of the handle and glue it.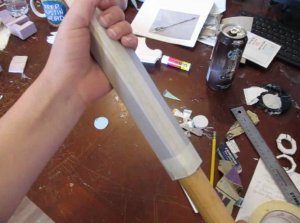 Next, add some tape to seal up any loose or open ends.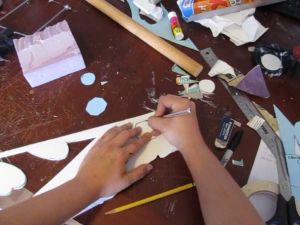 Now it's time to add the guard. Print out the template and cut out the hexagonal shape. Trace this three times onto cardboard and cut them out.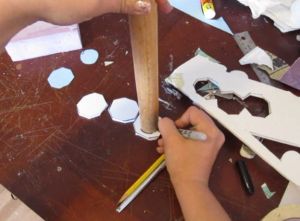 These need to side onto the handle to use it to mark circles in the center of each hexagon and cut this out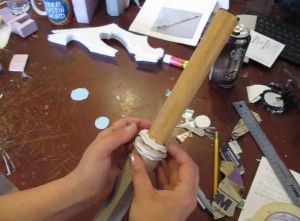 Slide them right onto the handle and now you have the guard. Sand and trim this down if need be.

Go to part 2 or watch the video tutorial below
---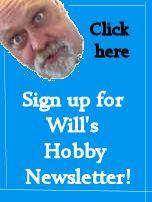 Do you like making projects and exploring a variety of hobbies?
Sign up for my free newsletter. I give you regular updates on hobbies and projects you can make. it is totally free and I don't share your email with anybody.