Paper Castles people have made
There are some castles that people have made using my templates and projects. They sent me the pics so you could check them out. If you want to make a paper or cardboard castle just looking through these pictures will give you some great ideas on how to make yours!

If you make one of my castles send me a picture and I will post it here too! Thanks to all the people who have sent me their castle pics and keep em coming! Back to the Paper Castle Project Page

And here are some pictures of paper medieval buildings made by Gary, these are spectacular and you might want to check them out here: Paper Medieval buildings
Here is a picture of a castle named after this winters snow storms. It is Bliz-Stein Castle! I love this castle so much that I created a separate page for it with more pics. You have got to check it out here: Bliz Stein Castle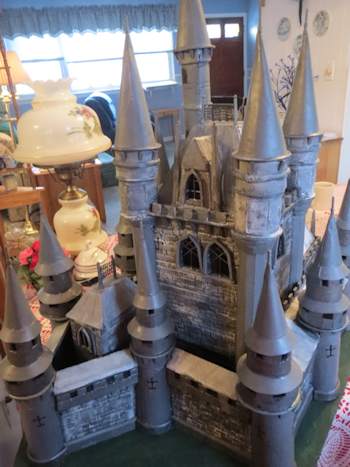 Here is a paper castle made by Larry Dumas. He used other materials along with paper. My thanks go to him for sending in the pictures.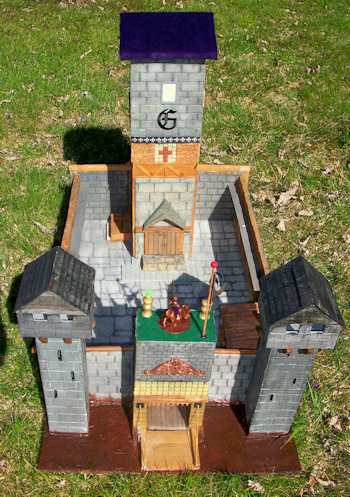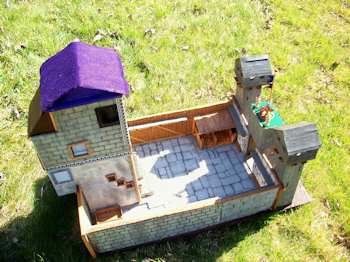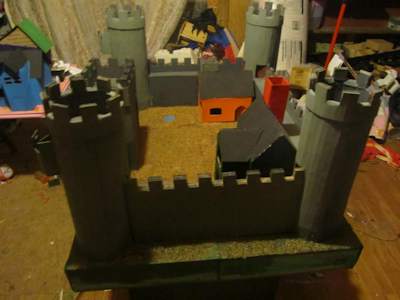 And here is a picture of a cardboard castle made by Danny. It came out terrific and the terrain is old spices that were mixed with glue. That's a great improvisation. My thanks go to him for sending in the picture.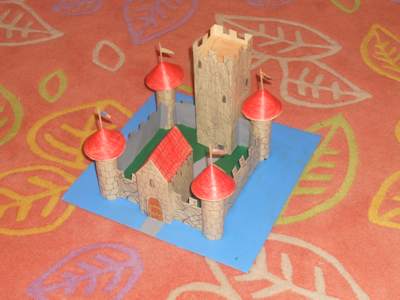 Here is a paper castle made by Sergio with some help from his dad Fernando. The family had a wonderful weekend building a castle!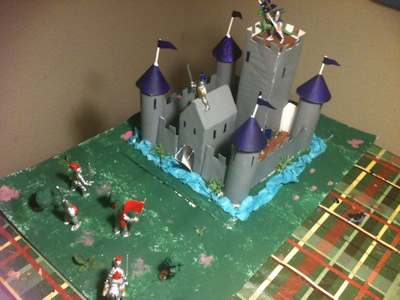 Here is the Paper Castle made by Amy. It came out fantastic and she did some good creative work including building a landscape for it and adding knights! My thanks go to her for sending in the pics!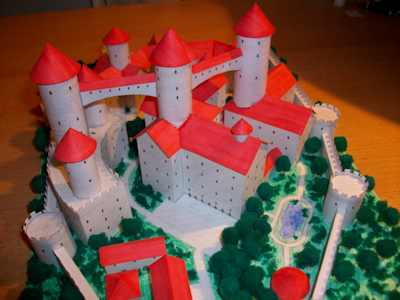 Here is a spectacular paper castle made by Jasmin. He started with my tutorial on castle making but then he took off and just went amazing with it! You can see more and bigger pics of this castle here: Jasmin's Paper Castle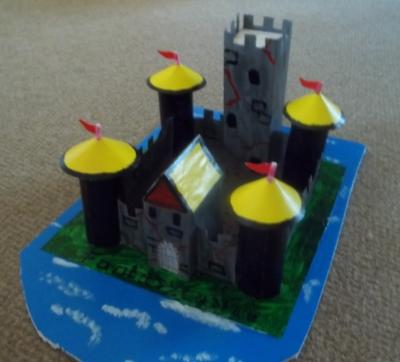 Here is a paper castle made by Tom. I love his color scheme and the moat around it is just fantastic! My thanks go to him for sending in the picture!!
Here is a paper castle made by Kunal. It came out terrific! My thanks to Kunal for sending me the pics!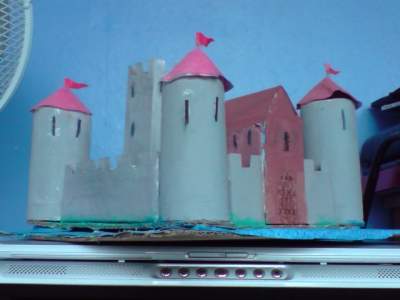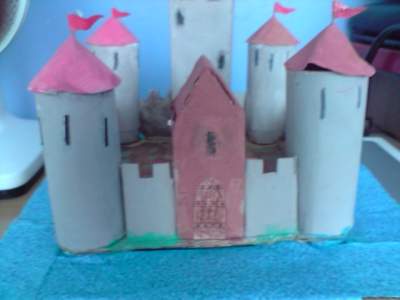 Here is a Paper Castle Made by Elaine. One of the terrific things about this castle is that she made it with slots in the baseboard and tabs in the castle so it can easily be removed and replaced. This way she can easily add more stuff to the castle! My thanks to Elaine for submitting this project!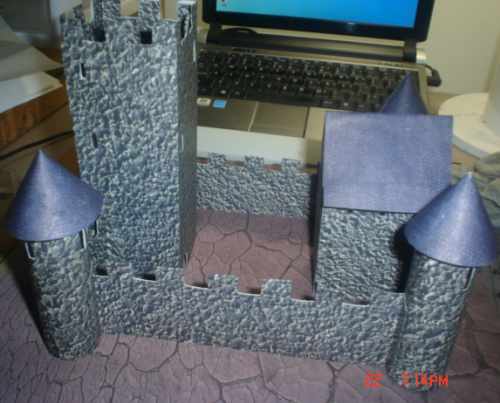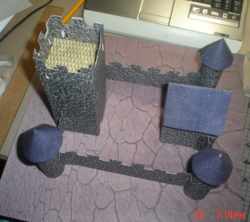 Here is a terrific little castle built submitted by a web visitor (Kim) her son built this castle and she offers a terrific improvement on the project. Rather than using cereal box cardboard she printed up the plans on card stock! Nice. Here is what she has to say:
Thanks for the great plans!!! My son made the paper castle for a school project and it turned out great...attached some pictures. Printed your plans on grey cardstock and cut out (no cereal boxes). It's very sturdy. Courtyard is dirt/gravel sprinkled over wet glue.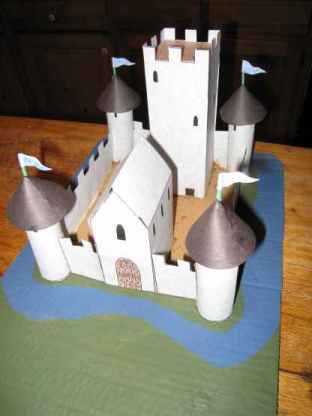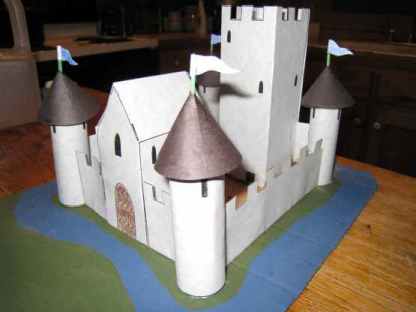 LOOK AT PICTURES OF MORE PAPER CASTLES PEOPLE HAVE MADE
RESOURCES
---

Make This Model Medieval Castle (Usborne Cut-Out Models)
I was given this project as a gift and thoroughly enjoyed it. You need to have some paper working skill to make it come out really good. I used a little too much glue when attaching the parts to the base so the base came out just a little wrinkled. When you do a project like this always be sparing with the glue. The subtle colors of this model are really nice.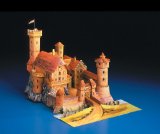 Schreiber-Bogen Romantic Knight's Castle Card Model
Made in Germany
1:120 Scale
Difficulty level 2
Kit includes modeling sheets, instructions, and tips for construction
Highly detailed paper modeling for the hobby enthusiast