Make Miniature Tents
This is a bit of a different kind of miniature tutorial because I touch on paper making. One of the beautiful things about paper making is that it is so versatile. You can make all kinds of stuff with it -including miniature tents!

This is part of the StormTheCastle Diorama project. The battlefield attacking army has set up tents.

You can check that project out here (It is an eight foot castle siege diorama)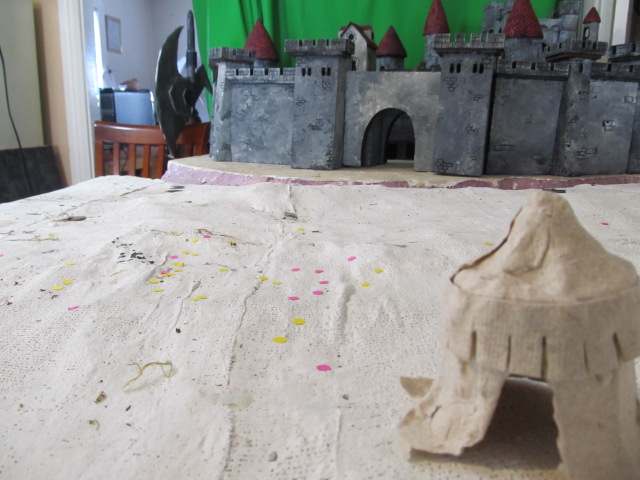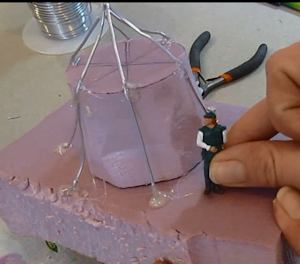 The first thing you do is make your mold. It is a durable object that can be used over and over if desired. You have a choice of a wide variety of materials when it comes to making the mold.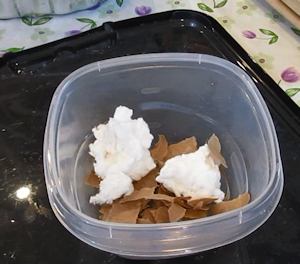 We used a combination of things to make our canvas style paper including cotton linters and brown paper bag.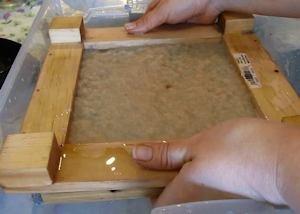 The paper is made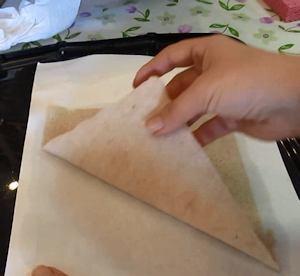 And after a little drying it is ready for molding.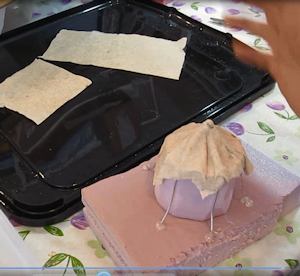 Depending on your mold and what you are trying to make you can apply the full sheet or you can cut it into pieces and apply the pieces. This is a bit of a complex build so we cut it into several pieces.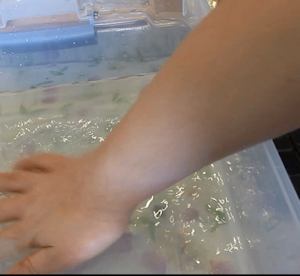 At any point during the molding you can wet your hand and moisten the paper. You can also spray it lightly with a spray bottle.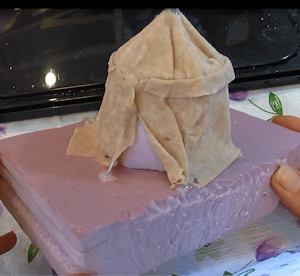 There you go! The paper is completely applied to the mold. Now let it dry!
Once it is dry use small tools to gently lift it up off the mold. It is paper so be careful.
You can see the various paper tent molds we made here. The one in the front has had it's dried tent removed (on the left).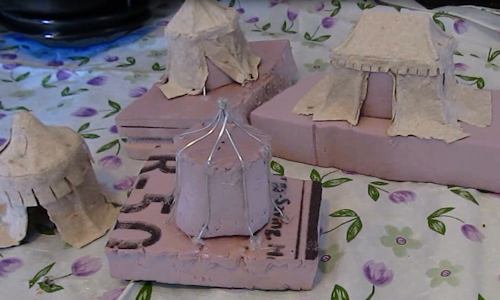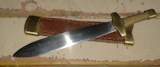 Make a Miniature Sword (Xiphos greek sword)
This is one terrific little project submitted by a web visitor (Kaz).The sword is about 4 1/4 inches long and actually steel! Wow, This is a whole lot of fun and it looks fantastic! Might even be combat ready because he hardened and tempered it! Make a Miniature Sword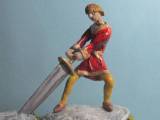 Sculpt a miniature Arthur (Sword in the Stone)
Here's a fun tutorial based around The Sword in the Stone. For this tutorial, we sculpted a miniature of Arthur pulling the sword from the stone. Sculpt a miniature Arthur It is part of a diorama.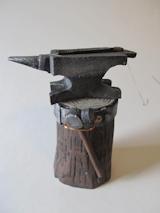 Make a miniature anvil
This little anvil is simply a piece of carved foam. Yup! so is the stump. This is part of a stop motion animation set. You can see the tutorial on how to make it here. You can watch the animation too.
---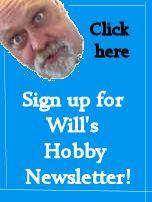 Do you like making projects and exploring a variety of hobbies?
Sign up for my free newsletter. I give you regular updates on hobbies and projects you can make. it is totally free and I don't share your email with anybody.