WW2 Dioramas, Miniatures, and Models
This section is loaded with lots of information, tutorials and pictures on how to make World War 2 Dioramas and related stuff. There are tutorials on how to design and create the dioramas and there are tutorials on a variety of individual subjects like how to make the model tanks, the various terrain features and lots more.

A Note from Will: Do you make WW2 Dioramas or Models? Have pictures? Send them to me. I would be glad to put your material on my website so other people can learn your techniques and process for making dioramas. My email link is at the bottom left of this page.
---
Looking for an inexpensive diorama kit that comes with a variety of materials (Grass, trees, colors, terrain textures etc?) Take a look at the Woodland Scenics diorama kits called Scene-A-Rama. I have a selection of them on my webpage here along with a video that shows me opening up a couple of the scene-a-rama kits to make a diorama with. Scene-A-Rama diorama kits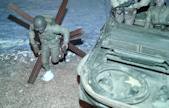 The D-Day Diorama It was a day like no other. A day that changed the war and the world. John has made a diorama about it. Check out the pictures and information here: John's D-day diorama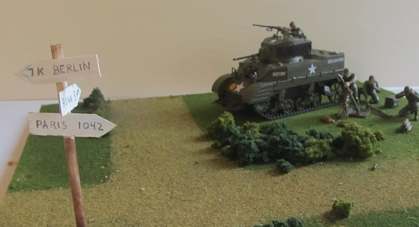 In this tutoria I show you how a plastic model tank is made and I also show you how to make a neat little diorama to go with it. Easy project called "Crossroads". Make a tank and diorama (includes a video)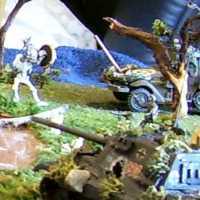 Desperate Allies Diorama German and American troops are forced to work together in a desperate attempt to fight off the onslaught of an undead army! A great blending of WW2 diorama and fantasy diorama! You have got to see this one! Desperate Allies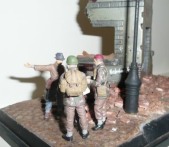 Some New Dioramas from Kits by Steven - Here are some nice WW2 Dioramas that show a good use of kits, how to enhance them and how to display models. . They include a ruined building scene, a Spitfire and Adolf himself. WW2 Dioramas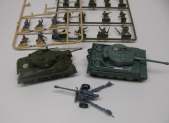 Tutorial: How to make a World War 2 Diorama - Using 1/72 scale I make a tank battle diorama. I take you through all the steps from the models to making the terrain. How to make a WW2 Diorama
How to make snow in a diorama Here is a great tutorial submitted by a web visitor. It shows you how to make realistic (and durable) snow from scratch. The scene depicted is a Tiger Tank.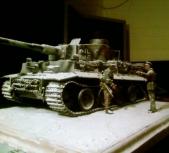 Here are some pictures of a Tiger Tank in Bastogne - Submitted by Guest Modeler Rodney. My thanks to him for these pics and the terrific tip on how to handle tank tracks. Tiger Tank in Bastogne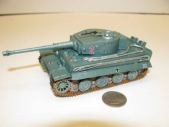 Here is a brief tutorial showing you how to make a 1/72 Scale Tiger Tank Revell Model. This tank is part of my Tank Diorama project: Making a Model Tiger Tank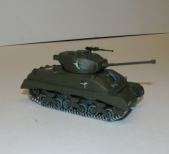 1/72 Scale Sherman Tank - This is a brief tutorial on making this Revell Sherman Tank. This is part of my How to Make a WW2 Tank Diorama Tutorial. The Revell 1/72 Sherman Tank Model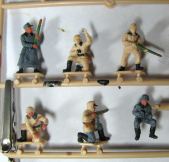 Tutorial on Painting German Soldiers. These are 1/72 Scale soldiers and I walk you through the process and give you some tips on how to paint them. How to Paint Miniature German Soldiers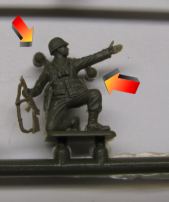 Tutorial on Painting US Soldiers: I show you some color schemes and tips on how to paint WW2 era soldiers in the 1/72 scale How to Paint US Soldiers
Here is a couple of terrific videos. The first video is a 1942 Tiger 1 Tank battle of the bulge...bastonne...1944 and the scale is 1/16th. The paint job is outstanding and the detailing is great.The second video is of a waffen SS soldier with an MG-42 Machine Gun. The scale is 1/16 and this is a perfect example of how to make a trench in a diorama. WW2 diorama videos
How to Make Trenches in a WW2 Diorama (Video Tutorial) Here is a tutorial I made on how you can easily make trenches in a Diorama.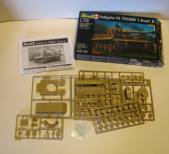 How to Build Plastic Models - Making plastic models is a lot of fun. Here are some solid tips and techniques for building Scale Plastic Models that look terrific. How to build scale plastic Models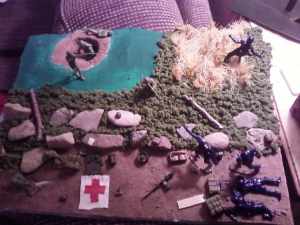 Here is a nice WW2 Diorama made and submitted by a web visitor (Tom M.) My thanks to him for submitting this to the website! You can see more pictures of it here: Tom's WW2 Diorama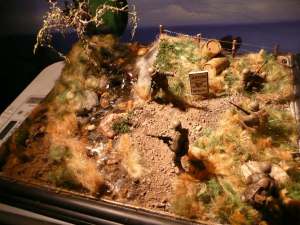 Here is some more great information with pics and techniques on making a World War II Diorama: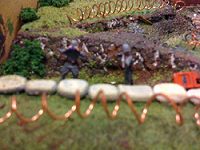 Here is the wonderful trench warfare diorama made and submitted by Alika. Thanks Alika for the great pics and the information on making a wonderful diorama!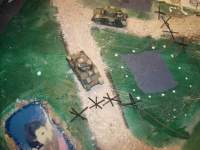 Here is a World War 2 Diorama made by Ryan and his Grandfather. He improvised some nice materials like the Tank Barricades. See more pictures here
RESOURCES
---
Tamiya 1/48 Spitfire Mk.Vb - w/R.A.F. Crew (Limited Ed.)
-
This is the 1/48 scale Supermarine Spitfire Mk.Vb / with 7 Royal Air Force Crew Figures from Tamiya. / Suitable for Modelers Age 10 and Older.
FEATURES: Includes 7 highly detailed ICM figures in various poses. Various accessories including work table and gas cylinder lines. / Detailed landing gear / Multi-part canopy may be posed open or closed / Highly detailed cockpit with accurate instrument panel, seat, control / stick, rudder pedals and sculpted pilot figure / Detailed instructions.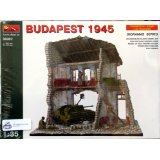 MiniArt Diorama Bases on Amazon
- A company called MiniArt makes a lot of great looking diorama scenes and bases. And they are available on Amazon.com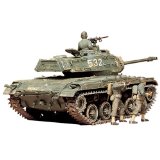 Tamiya Models and Kits
- Amazon.com has lots of Tamiya kits ranging from tanks, figures, accessories, troops and buildings.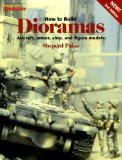 How to Build Dioramas (Book)
- Learn everything you need to know about making your dioramas look real! This fantastic revised edition will show you how with new projects, new photos, and expert tips. Includes painting, weathering, and detailing tips for figures, aircraft, vehicles, and more! 290+ photos with color throughout; 41 illus.; softcover